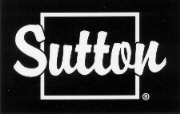 Sutton Group Summit Realty
Martin Zielinski, Sales Representative
1100 Burnhampthorpe Rd. #27
Mississauga, Ontario
FREE Tel: 1.866.630.8070
READ ALL CONDO DESCRIPTIONS
Read in-depth descriptions on all Toronto Condominiums.

UNBIASED CONDO REVIEWS
Condo Reviews by owners and tenants . The Best insider advice.

EVERY TORONTO CONDO LISTING AVAILABLE
E-MAILED TO YOU INSTANTLY
Detailed info including : full colour photos, pricing, condo fees, taxes and much more...

SEARCH TORONTO FOR YOUR DREAM CONDOS
View pictures, virtual tours, dimensions and more...